Nissan Service Center in Turnersville, NJ
Nissan Service & Auto Repair

Welcome to the Nissan of Turnersville Service Center!
Certified Service
Nissan of Turnersville is committed to helping you enjoy the best experience with your new truck, car, or SUV. Taking great care of your vehicle is essential for its performance, longevity, and value. Auto maintenance also affects your safety on the road. With how important it is to care for your Nissan properly, you cannot let just anyone work on it. Whether you drop by our service center for repairs, diagnostics, or maintenance services, your vehicle will receive high-caliber care from our dedicated, certified professionals. In addition to being automotive experts, our technicians have a strong work ethic and a solid desire to instill quality in everything they do.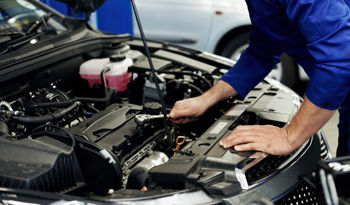 Customer Reviews

Serving
Turnersville

,

Cherry Hill

&

Woodbury, NJ

Over the years, vehicles have required numerous services to continue running well. For example, the tires will need an air pressure check and a rotation frequently, and the tires will need to be replaced from time to time. The brakes, transmission, steering system, suspension, and other systems also require periodic care. From oil changes to major engine work, our auto shop at Nissan of Turnersville is the place to go for high-quality work without delay.
Turnersville Auto Service
Many types of maintenance and repair services require new parts to be installed. Whether our technicians are replacing worn-out or damaged parts, we assure you that only OEM parts will be installed in your vehicle. These genuine Nissan parts are identical to the manufacturer's original parts. They have considerable longevity and will perform as intended. More than that, using OEM parts is essential to maintain the validity of your warranty. Schedule an appointment at Nissan of Turnersville today for your vehicle's next service.